TOGETHER WE EMPOWER THE POSSIBLE
Thank You SOTCExpo 2023 Sponsors!
We extend our heartfelt gratitude to our sponsors for their support and commitment to promoting living-wage trade careers.
Click each logo to go directly to their website!
Be an Exhibitor or Sponsor at the Southern Oregon Trade Careers Expo!
Our sponsors and exhibitors play a vital role in making the SOTCExpo possible.
By becoming a sponsor and/or exhibitor, youhave the opportunity to engage with over 2500 active adult job seekers spanning the state, as well as prospective employees from high schools and colleges in Coos, Curry, Douglas, Jackson, Josephine, Klamath, and Lane counties.
Don't miss this opportunity to join us in making a positive impact today and for the future of trade careers. Together, we #empowerthepossible!
Be An

Exhibitor!
Join us to 'Empower The Possible' at the Southern Oregon Trade Careers Expo on September 26, 2023!
The SOTCExpo is a unique opportunity for exhibitors to showcase products and services and make employment opportunities tangible for attendees. As the only hands-on and experiential-focused expo in the region, the SOTCExpo is committed to promoting living-wage careers for current job seekers and the future workforce.
There is NO cost to be an Exhibitor! Additionally your company and the link to your website will remain on our Exhibitors-Activities-Training page through 2024.
To participate, please download, complete, and return the exhibitor information and registration form.
Be A Sponsor!
By becoming a Sponsor of the SOTCExpo, your company or organization will play a crucial role in ensuring the Expo's success while gaining significant visibility among a diverse audience spanning seven counties and beyond.
Your dedication to empower the possible will be recognized on this website through 2024, with a featured sponsor listing. Furthermore, your brand will be highlighted in exclusive social media posts and integrated into digital advertising, press releases, printed materials, student t-shirts, and workbooks.
To access sponsorship details, kindly download sponsor information here.
We extend our heartfelt gratitude for helping bring living wage trade careers to life!
Questions? Please contact Christie Meacham via email or phone. Christie Meacham | 541.580.5507 | SOTCE@odot.oregon.gov
Thank You to our 2023
SOTCExpo SPONSORS!
YOU #EMPOWERTHEPOSSIBLE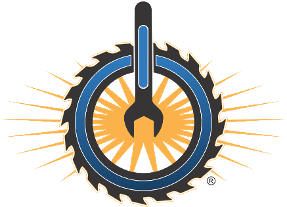 Event Address
Seven Feathers
146 Chief Miwaleta Ln
Canyonville, OR 97417